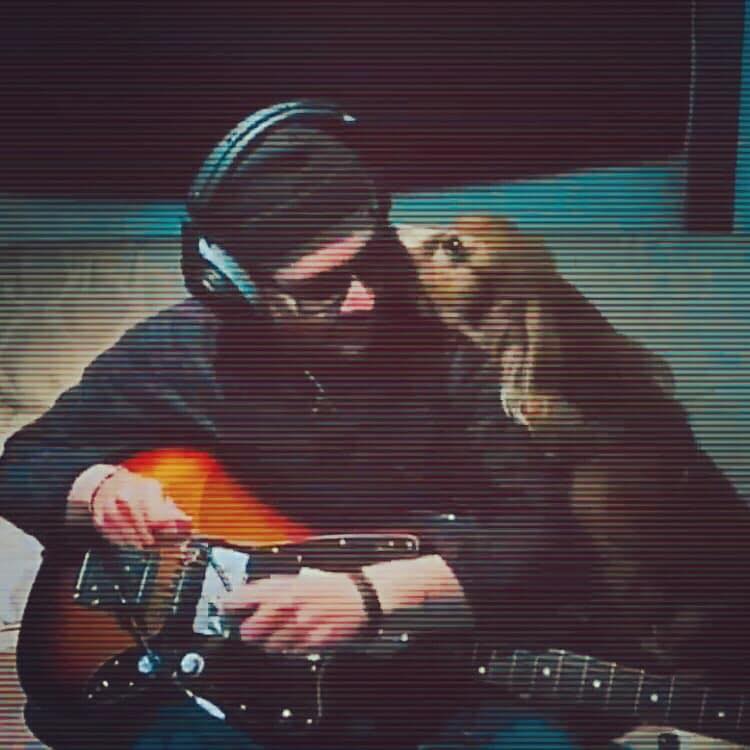 Emmanuele Gattuso's solo project sees the light in 2011 after many hours spent experimenting with sounds and field recording.
His second release BEAMS (2013, Deepwhitesound) captures the attention of the American cult netlabel Deepwhitesound which decides to include him in his roster of artists and to release his next ep PLAYTHING (2013, Deepwhitesound).
The latter will notably give the artist a small but solid fanbase and featurings on radio-shows, magazines and compilations.
The cover of the ep is designed by Scottish illustrator Anna Kraay.
He then starts a collaboration with Belgian label Hyphen Records and together they'll release VOICES in 2014, this is going to be the ep who'll give him a good follow in Europe (where he'll tour extensively in 2014 and 2015) mainly thanks to the opening track UNSTABLE.
His music has been used on theatrical shows, accompanied video installations and used for the promotion of MIMA museum's exhibits in Brussels.
Towards the end of 2015 he releases CLUTCHES (Hyphen Records), a compilation of b-sides and live excerpts (as for VOICES the cover is designed by American photographer Maika Keuben) and it marks the beginning of a 5 year long hiatus.
The latest release FLASHLIGHT (self-production) is the fruit of a long and twisted writing and recording process that begun in Brussels (where he lived for 5 years) in January 2020 and ended in Italy in June 2021.
With long time partner Raffaele Bassetti who handles the production with him, the album includes the bonus track "The Temptation of Saint Georgio" a long distance collaboration with friend and artist Georgio Valentino included in his last album "Lines of Flight" that features many collabs such as Mick Harvey (Bad Seeds, PJ Harvey), Blaine Reininger (Tuxedomoon).

FLASHLIGHT is having a good success in the niche circuit and has since received copious airtime mainly to the songs CANDLES, FLASHLIGHT and SKIN.
The album merges the experimental component of Emmanuele's music with a trip-hop, industrial and alternative rock songwriting.
He's currently working on his next release due in 2022.


"Italy's Emmanuele Gattuso whose work bridges lofi confessional songwriting, heavy industrial driven loops and electro- acoustic based electronic ambient into a singular, moody collection. Electronic whispers, ominous low-tone, smouldering static." - https://deepwhitesound.com
Meet Emmanuele Gattuso's work, this Sunday, here on TRIP HOP radio in Brazil!